By dBaseGeoffrey | Newsroom
It is the perfect time of the year to stop by store.dbase.com and take advantage of deep discounts during our Year-end Inventory Reduction Sale! Everything in the store is 25-50% off the regular price!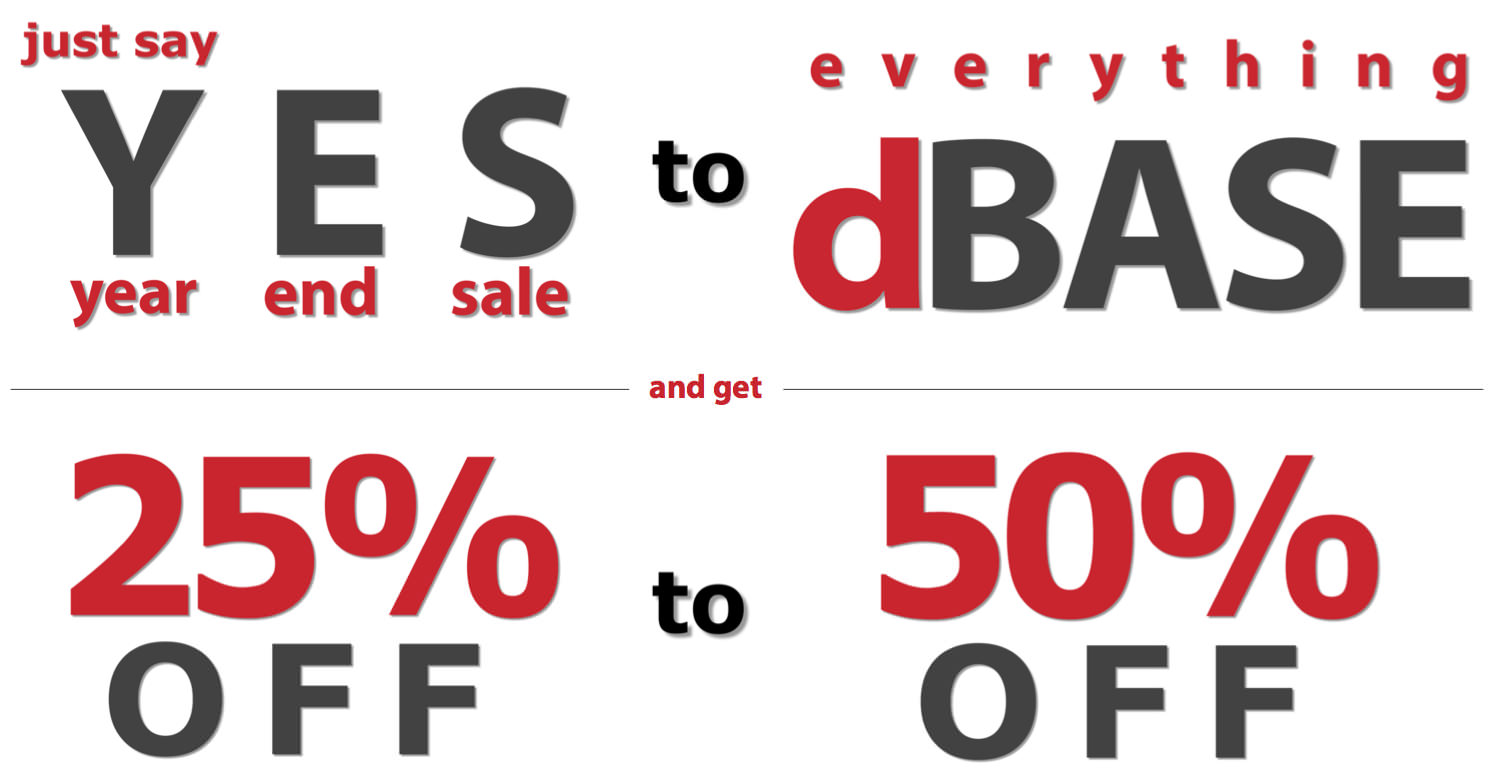 Until the end of this year, starting Wednesday, December 26th 2012 at 12:00AM EST, you can save 25% on all dBase products*. That's 25% off dBASE PLUS, dbDOS, dBASE CLASSIC, and even online Training. As for any physical items in your order like Books, Manuals and CDs , you can take an additional 25% off. That is 50% off all Books, Manuals and CDs. Just use the promotional code "YEAREND" when you check out to take advantage of this one-time sale*.
*Discounted prices are available only for purchases made starting Wednesday December 26th 2012 at 12:00AM EST ending on Monday December 31st 2012 at 11:59PM EST.