Productivity is always at the top of the list when it comes to building a new version of dBASE™ PLUS.  With the NEW dBASE™ PLUS 11, you can actually make data-driven Windows® applications that use touch and are optimized for working on touch-devices and tablets.  dBASE™ PLUS 11 reintroduces web development with dBASE™ and adds key new technologies to make it better than ever before.  In addition, the new dBASE™ Plus 11 introduces a series of Assist™ technologies to speed users' development of Data Modules, Auto-Generated Applications, and a new way of outputting the data.  The new dBASE™ PLUS 11 builds on the prior releases of the product. The updated product includes a modern object oriented programming language (dBL) that runs on 32 and 64-bit versions of Microsoft Windows® operating systems, including the latest official version, Windows® 10! The new dBASE™ PLUS 11 updates how you build a wide variety of applications including web applications running either IIS or Apache, rich client Windows® applications in either 32 or 64-bit operating systems, middleware applications, as well as server based applications. In addition, all compiled standalone applications can be distributed royalty free! The new dBASE™ PLUS 11 brings new functionality to almost every part of the product.  This includes the introduction of the Assist™ technology, New touch with gestures support, and enhanced tablet support.  dBASE™ PLUS 11 also introduces new functionality with stronger support for working with data output, application generation, and improved web support with dmOutput™, dmC.R.U.D.™ and dmWEB™ with Assist™ technology.  These were the top requested features from our annual survey of dBASE users. Here are some of the product areas that have been updated in dBASE™ PLUS 11 that will dramatically improve the product and your productivity:
NEW: Data Module designer that allows for easier creation and management of data within dBASE™ PLUS 11!
NEW: Touch / Gesture support, now use default Windows® gestures to make your dBASE™ PLUS 11 support touch interfaces.
NEW: Tablet support, now dBASE™ PLUS 11 understands when the device is rotated and changing orientations.
NEW: Introduction of the Assist™ technologies in dBASE™ PLUS 11 makes creating and working with Data Modules a snap.

dmAssist™ Data Module manipulator
dmC.R.U.D.™ Application Generator
dmOutput™ Data Output to various sources
dmWeb™ Web Application Generator

NEW: Programming fonts, now dBASE™ PLUS 11 includes 7 specialized fonts for programming which have been optimized for viewing and printing.
NEW: The new look & feel found with the new dBASE™ PLUS 11 not only looks great but allows our users to use 1 – 9 themes for their applications.
Updated: dBASE™ PLUS 11 now includes an updated version of Databuttons that support sizes from 16×16 all the way to 64×64 sized updated graphics.
Updated: Reporting functionality in dBASE™ PLUS 11.
Tons of quality enhancements, as always the dBASE team works tirelessly to squash as many bugs, issues, and concerns as possible. dBASE™ PLUS 11 is no exception and many have been fixed!
dBASE™ PLUS 11
 comes ready to support your robust database applications that can access most modern database engines. In addition, other databases can be accessed via ADO and ODBC and it also supports access to its native .dbf tables (levels 3, 4, 5, and 7) as well as Paradox (.db) tables, FoxPro and Visual FoxPro tables.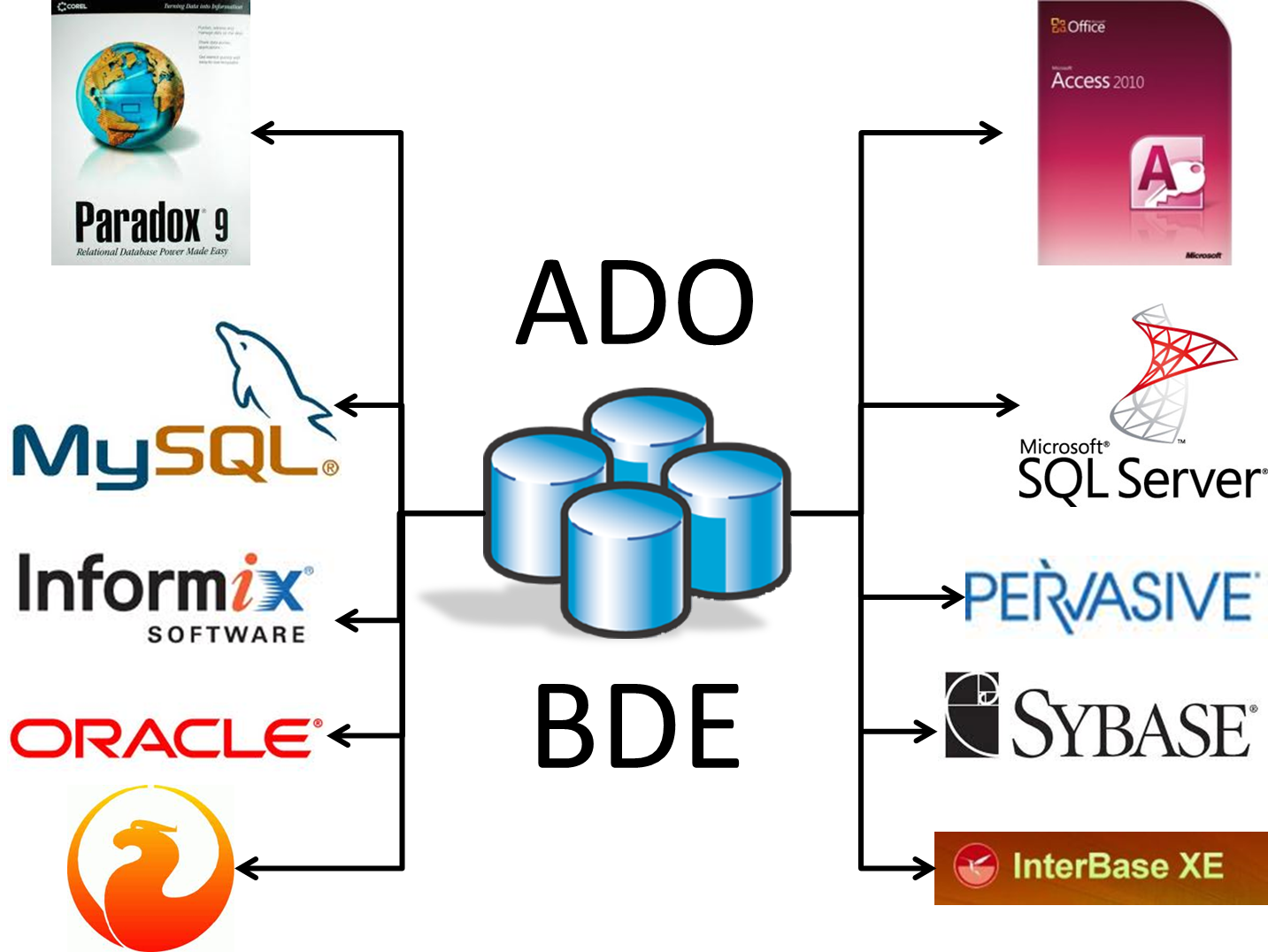 Designated trademarks and brands are the property of their respective owners.